Weekly "Argumenty i Fakty" No. 18. With entry into cash. Will ATMs dispense money? 04/05/2022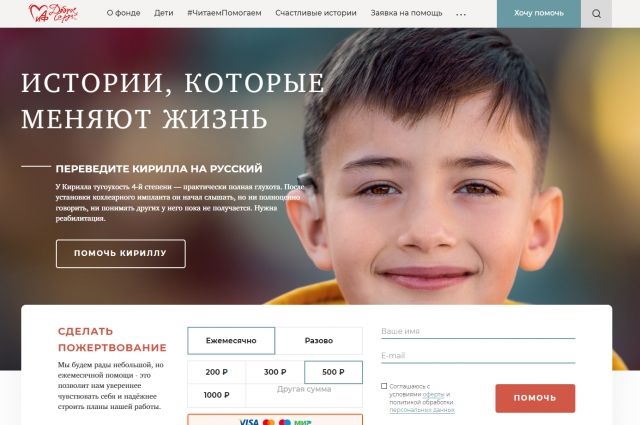 AiF Charitable Foundation. Good heart» writes a lot about the most common rare genetic disease – cystic fibrosis. After all, the more information, the less likely to miss an incurable disease, which is not always determined even by neonatal screening.
help
Cystic fibrosis can masquerade as frequent bronchitis, allergies, irritable bowel syndrome. And can cause early infant mortality. But the better the parents understand therapy options and the sooner the right treatment is received, the greater the chances of a long life without limitations. Therefore, at the end of April, the Foundation opened a new set of Schools for parents of children with cystic fibrosis. Specialists of the program "Route of Care: Cystic Fibrosis", implemented with the support of the "Absolut-Help" foundation, – lawyers and psychologists, physicians and peer consultants – important issues will be dealt with throughout the training: nebulizer therapy and parental burnout, the relationship between anxiety disorders and respiratory failure, nutritional benefits and generic therapy. More knowledge – life longer.
Help our heroes like this:
Send 8910 SMS with the donation amount in numbers, for example «150».
For regular donations: "month [space] amount" (for example: month 150).
Please don't forget to confirm the payment by reverse SMS!
Service for subscribers of MTS, Beeline, Megafon, Tele2.
By card — in the "How to help" section at dobroe.aif.ru.
For regular donations — check "Help monthly".
Bank details: BF "AiF. Good heart TIN 7701619391, KPP 774301001. Beneficiary's bank: PJSC Sberbank of Russia Moscow, BIK 044525225, p/s 40703810838090000738, p/s 30101810400000000225.
By making a donation, you consent to receive information messages.
help
Our phone< /strong> 8 (916) 941-41-12
Thank you!
AIF. Good Heart" helps children and adults with severe and rare diseases. We provide medical, legal and psychological support to wards from the most remote regions. By supporting the foundation, you help not only them, but also their families!
help Rate the material