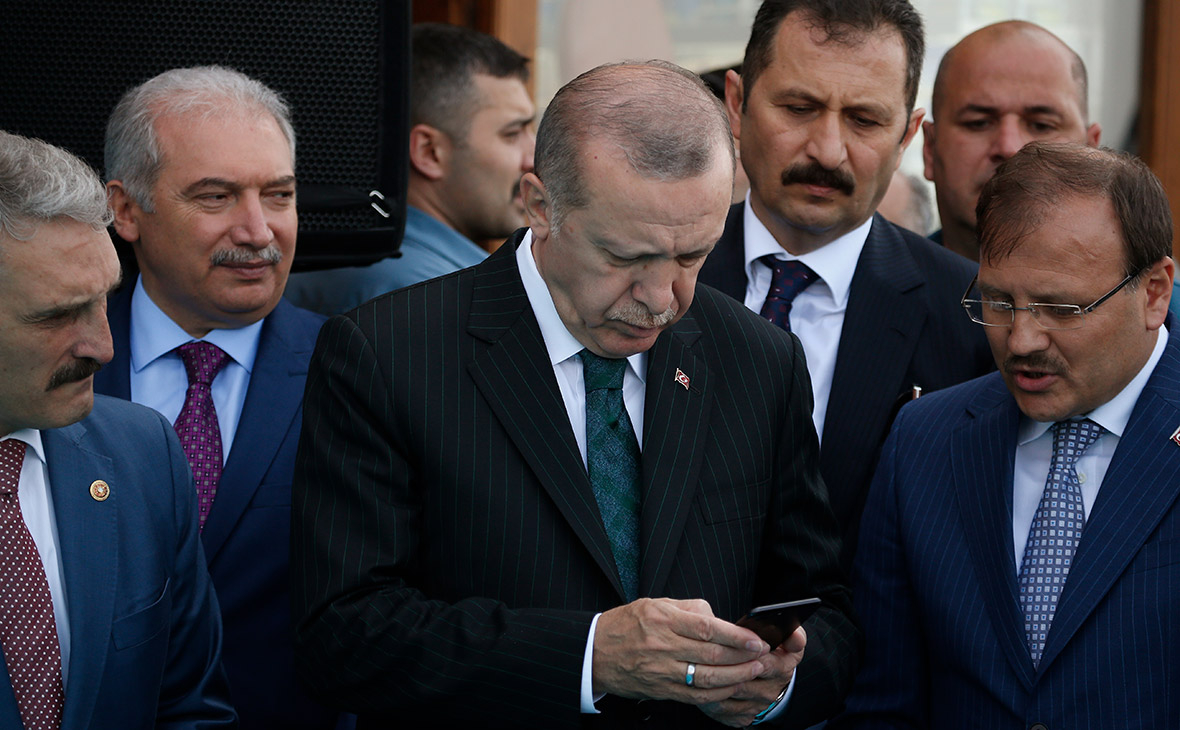 Recep Tayyip Erdogan (center)
On Tuesday, April 26, Turkish President Recep Tayyip Erdogan plans to have a telephone conversation with his Russian counterpart Vladimir Putin. Erdogan announced this at a meeting of the Turkish government, the statement was quoted by A Haber TV channel.
"I continue my attempts and negotiations with parties and institutions for a peaceful end to the Russian-Ukrainian war. <…> Tomorrow we will have a telephone conversation with Mr Putin, — Erdogan said.
He noted that he had already held talks with Ukrainian President Volodymyr Zelensky, and also met with UN Secretary General António Guterres, who will visit Moscow on April 26, and on April 28 — Kyiv.
During a conversation with Zelensky on April 24, Erdogan expressed his readiness to provide all possible assistance in the negotiation process, including mediation. In addition, the Turkish leader indicated that Ankara generally has a positive attitude towards the role of a security guarantor for Kyiv. Zelensky tweeted that the presidents also discussed issues of defense capability and global food security, which was threatened by the shutdown of shipping in the Black Sea.
According to Anadolu agency, at the meeting with Guterres, Erdogan stressed that the negotiations between Russia and Ukraine in Istanbul are the most suitable way to establish peace, and expressed confidence that the conflict will be resolved precisely diplomatically, since the crisis has consequences for the whole world.
Last time Putin and Erdogan spoke by phone on April 1, after talks between Moscow and Kyiv in Istanbul. In addition, the leaders held telephone conversations twice in March, another conversation took place on the eve of the start of the special operation.
Article materials