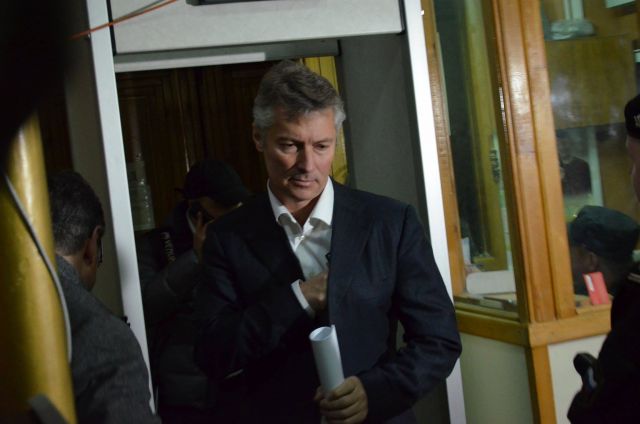 The Federal Penitentiary Service intends to apply to the court for an explanation of the concept of "public place" in order to establish whether there was a violation of the measure of restraint chosen by the former mayor of Yekaterinburg, Yevgeny Roizman. This was reported by TASS with reference to lawyer Vladislav Idamzhapov.
According to the human rights activist, Roizman, who is forbidden to visit public places, left the Oktyabrsky district of Yekaterinburg.
"There is a misunderstanding on the part of The Federal Penitentiary Service, what is a public place, now it will be possible for the Federal Penitentiary Service to go to court to clarify what a public place is, since not a single by-law contains such a concept," Idamzhapov said.
The lawyer noted that Roizman was within the Sverdlovsk region, which is not a violation. The human rights activist suggested that the tracking device, which the ex-mayor is required to wear, could have worked due to Roizman's movement outside the Oktyabrsky district.
Recall that the former head of Yekaterinburg was detained on August 24 in a criminal case on discrediting the Russian army. Until September 29, the former mayor cannot perform certain actions, including attending public events, using the Internet, receiving and sending letters.
On August 25, a special electronic bracelet was put on Roizman to monitor his movements.
Rate the material