The President of Belarus allowed help to migrants from the military "out of sympathy". According to him, "the Slavs have hearts"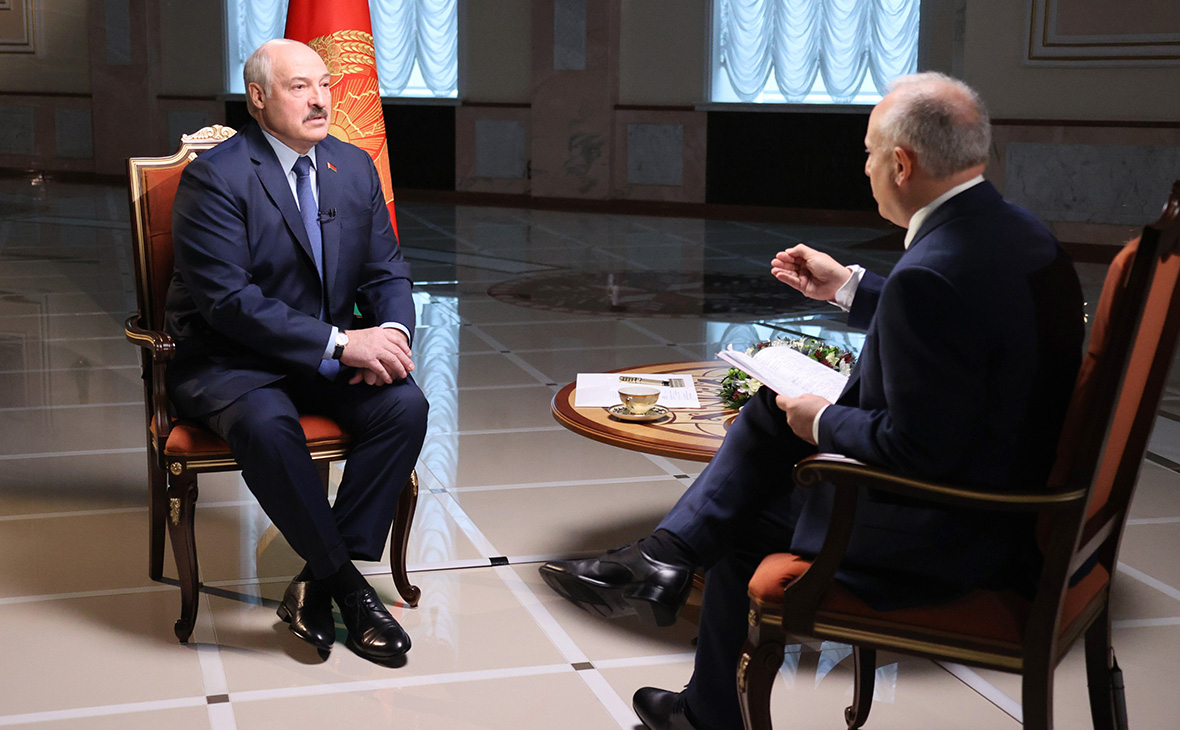 Alexander Lukashenko
President of Belarus Alexander Lukashenko in an interview with the BBC admitted that the Belarusian military could help some refugees on the border with Eurosoz get to Poland out of sympathy.
" I think this is quite possible. We are Slavs, we have hearts. Our military knows that migrants are heading to Germany. Maybe someone helped them. I will not deal with this '', & mdash; he said.
At the same time, Lukashenko stressed that the Belarusian authorities have nothing to do with the migration crisis in order to put pressure on the EU. " I said that I will not detain migrants at the border, I will not keep them there, and if they continue to flock there, then I will still not stop them, because they are not going to my state, but to yours. countries & raquo;, & mdash; he noticed.
According to the president, he personally did not invite migrants to Belarus. " And, to be honest, I don't want them to travel through Belarus, '' & mdash; added Lukashenko.
The situation on the Belarusian-Polish border worsened on November 8, when migrants arrived there in an organized column who want to get to the EU countries. According to the Polish authorities, by November 15 in the vicinity of the closed frontier crossing Bruzgi & mdash; The Forge from the Belarusian side there were about 3.5 thousand migrants who organized a camp and tried to penetrate into Poland in groups.
According to the latest information, the migrants left the camp .
The countries of the European Union, as well as the United States and Great Britain have accused the Belarusian authorities of aggravating the crisis. The State Border Committee of Belarus, in turn, accused Poland of creating a crisis situation and pushing migrants to the Belarusian border. Minsk believes that what is happening has arisen because of " indifference and inhuman attitude '' Warsaw.
The topic of migrants was not the only one that the BBC correspondent discussed with Lukashenko. According to the journalist, he recalled last year's unauthorized protests in Minsk and showed the president a video in which people with traces of beatings were leaving the pre-trial detention center on Akrestsin Street. "Okay, okay, I'll admit it. There were people who were beaten in the pre-trial detention center. But the policemen were also beaten, and you didn't show it, '', & mdash; said Lukashenko. In response to a question about the closure of 270 non-governmental organizations since July, Lukashenko said that the authorities will " destroy all the garbage that was financed by the West. ''
Subscribe to RBC's YouTube Live broadcasts, videos and recordings of programs on our YouTube channel