Ukrainians are good people and not "Natsiks" at all, therefore, congratulations on Independence Day were addressed to them, Alexander Lukashenko said. His wishes for a peaceful sky on August 24 drew criticism from a number of Ukrainian politicians max-width: 320px) and (-webkit-min-device-pixel-ratio: 2), (max-width: 320px) and (min-resolution: 192dpi)" >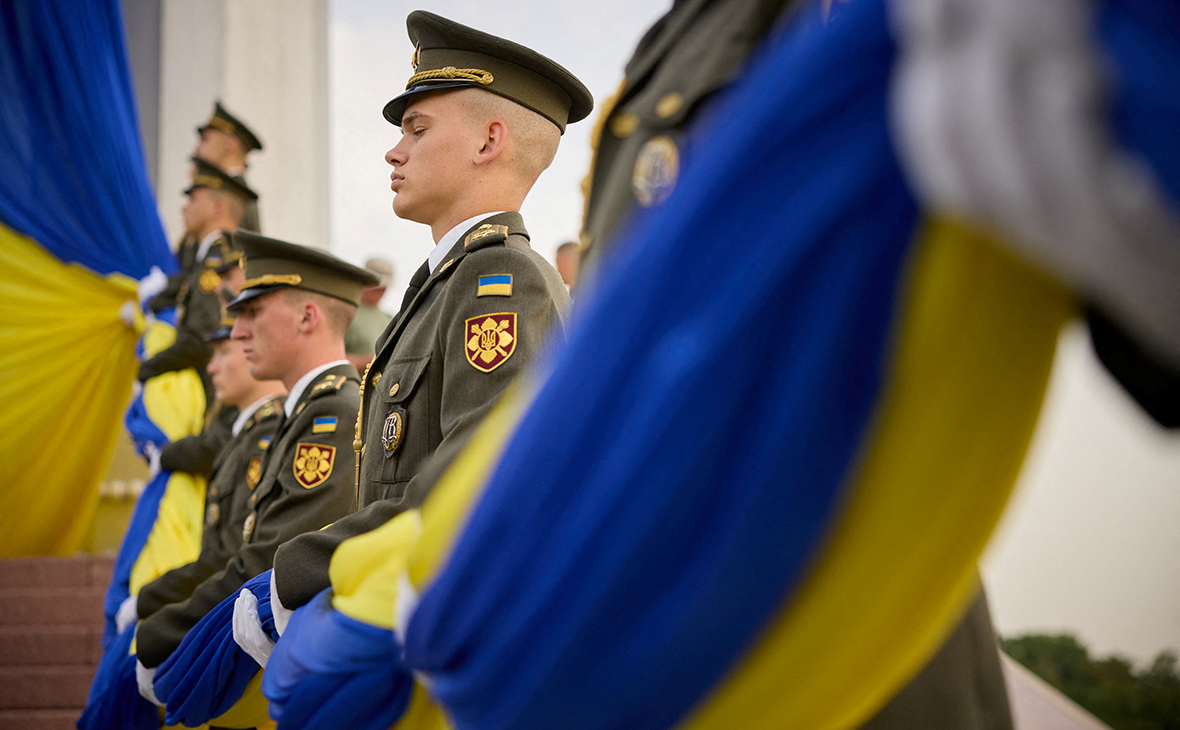 Congratulations on the Independence Day of Ukraine on August 24 were addressed to the Ukrainian people, since they have a good attitude towards them, including the inhabitants of the western part of Ukraine, said President of Belarus Alexander Lukashenko, BelTA informs.
"They are not "Nazis" at all. «Natsiks»— these are those who are on top, starting from those who smoke, sniff, drink and then blather from the TV screens. And the people are good. These are our people. Therefore, I considered it necessary, as always, to congratulate the Ukrainian people, — Lukashenka stressed, noting that he chose not to pay attention to the reaction of Ukrainian politicians.
On August 24, Ukraine celebrates Independence Day. On that day, Lukashenka wished the Ukrainians "a peaceful sky, tolerance, courage, strength and success in restoring a decent life." He also expressed confidence that "today's contradictions will not be able to destroy the centuries-old foundation of sincere good neighborly relations between the peoples of the two countries." According to him, Minsk will continue to stand for harmony and the development of friendly contacts at all levels.
Ukrainian politicians criticized the congratulations of the Belarusian leader. So, adviser to the office of Vladimir Zelensky, Mikhail Podolyak, called Lukashenka's words cynical. "Lukashenko seems to really believe that the world does not notice his active participation in crimes against [Ukraine]. Therefore, cynically wishes for a peaceful sky, launching deadly missiles at us. This clowning is soaked in blood, fixed and will have concrete consequences,— he wrote on Twitter.
Deputy of the Verkhovna Rada Aleksey Goncharenko, commenting on Lukashenka's congratulations, wrote on Telegram that the latter on the next Independence Day of Ukraine "will hang on a pole", and the Belarusian people will be free and live in a democratic state. After that, the Prosecutor General's Office of Belarus opened a criminal case against Goncharenko on suspicion of threatening violence against the Belarusian president and discrediting Belarus.
From February 24, Russia has been conducting a military operation in Ukraine, its goals were called denazification and demilitarization of a neighboring country. Kyiv severed diplomatic relations with Moscow and introduced martial law in the country. Hostilities began three days after the recognition of the Donetsk and Lugansk People's Republics within the Donetsk and Luhansk regions of Ukraine, for which Russia was condemned by a number of countries.
Read on RBC Pro Pro Replacing the dollar: what awaits digital currencies and why e-CNY is still ahead Articles Pro In Russia, managers are expected to be masculine. How It Limits Creativity Pro x Guidelines The Economist Forced Shutdown: What's Slowing Down the Electric Car Market – The Economist Articles Pro "I Can Fire You": What Makes Your Boss Friendship Pro But they can go even higher. de facto recognized the DPR, LPR and the annexation of Crimea to Russia, and, if necessary, will declare this officially. At the same time, he emphasized that Belarus "does not seek to fight in Ukraine"; and Minsk "absolutely does not need this war."
Authors Tags Subscribe to Telegram