Maria Zakharova was the first to talk about this
Foreign Ministry spokeswoman Maria Zakharova drew the attention of the audience of her Telegram channel today to another unfortunate side of events in Kazakhstan: journalists are subjected to targeted attacks during pogroms however, the OSCE and its special media representative have so far not inquired about their fate or provided any real assistance to them.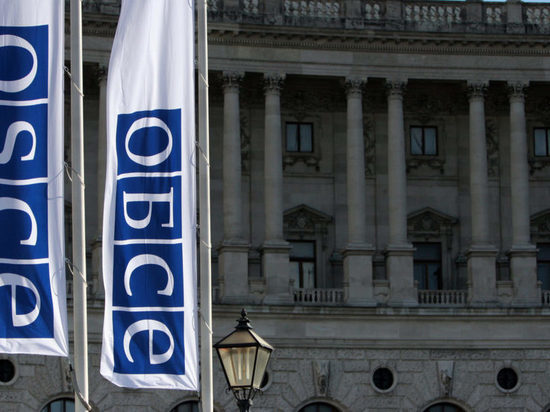 Zakharova noted that "ignoring (the OSCE – auth.) Of their direct responsibilities, dysfunction and lack of professionalism" not only undermine the authority of the OSCE, but can also be perceived by "pogromists and looters as tacit consent" the international community "with atrocities committed against the media and journalists."
Russian political scientist and journalist Alexei Martynov, talking about his understanding of what was said by the representative of the Ministry of Foreign Affairs, drew attention first of all to the fact that Maria Zakharova simply stated a fact that no longer surprises anyone. The OSCE, according to him, is clearly not fulfilling its declared functions, including the protection of journalists. For example, she was not at all interested in the fate of those who work for the Mir TV company, whose office was destroyed by the militants.
– I'll say about myself, and about my many colleagues with whom I had to work in various, including hot spots in the post-Soviet space: always rely only on yourself and representatives of Russian structures, be it the Foreign Ministry or the military. You can never count on any kind of help or support from any international organizations simply by definition – we are third, fourth, and maybe fifth grade for them. Although, perhaps, Russia makes the most serious contributions to the functioning of the OSCE. This is generally unfair and incomprehensible, says Martynov.
Perhaps the OSCE is much more active in helping Western media journalists? The interlocutor of "MK" says that he has not met this, although he worked a lot side by side with colleagues from the United States and Europe in South Ossetia, Abkhazia and Transnistria:
– When we were "in the same trench" with colleagues in the shop who were thrown by these structures, the only ones who could help or assist were some of our organizations. And colleagues have always talked about this. Those who first encountered this were surprised.