Konshens got a new project on the way, a new record deal, and a new video out now.
Dancehall artist Konshens recently signed to Oakland-based Ineffable Records, and fans are now welcoming his brand new video, conceptualized during the current Covid-19 pandemic, for a track that should be featured on his forthcoming third studio album.
Ineffable Records was launched by its parent company Ineffable Music Group in 2019. Since then, the company has gone on to do great things, such as ascending the Billboard Reggae Labels Chart, which it topped in 2019. 2020 saw the label falling back to second place on the aforementioned chart, where it played second fiddle to the major powerhouse, Universal Music Group.
The new label, which has so far represented the likes of Collie Buddz and Stick, has broken away from its previous core target of US-based reggae acts and has firmly planted its feet in the Caribbean. They are now working with Trinidadian group Kes and Jamaica's very own International sensation Konshens.
A press release from Ineffable Records' VP outlined the benefits artists can expect to gain from working with their platform.
"We've become the top independent label in the reggae space by providing artists with the financial backing they deserve without giving up master ownership; where projects recoup in a reasonable amount of time; and where they get paid every month instead of twice a year," Adam Gross said.
Konshens knows a thing or two about pulling in those huge numbers. The Jamaican-born dancehall deejay has been doing it big for a number of years with collaborations from the likes of Cardi B, Rick Ross, Nipsey Hussle, Enrique Iglesias, The Chainsmokers, Doja Cat, Major Lazer, Nicky Jam, Pitbull, Clean Bandit, and Jamie xx. His solo efforts such as "Gyal a Bubble," "Turn Me On," and "Bruk Off Yuh Back," which was released by r&b star Chris Brown, proves the deejay knows precisely what his fans and prospective collaborators are looking for and have also raked in millions of audio streams and views on Youtube.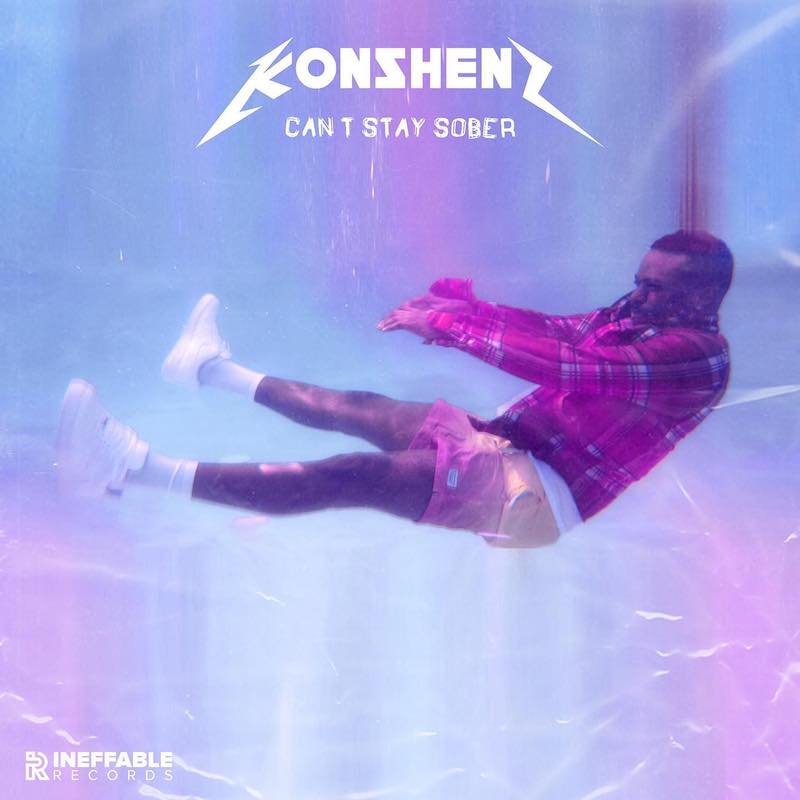 Konshens PR team told Urban Islandz that his forthcoming album should arrive during the third quarter of this year will feature a host of other international collaborations as well as major players from Jamaica, one being Queen of Stage, Spice. Both Konshens and Spice have been teasing clips of their upcoming collaboration via social media, and fans are already looking forward to what he got in store.
For now, Konshens is offering his fans a sneak-peek into how he has been spending his days during the lockdown brought about by Covid-19. He does so through "Can't Stay Sober," which is the first release from the album title Red Reign. Kenny Gray spearheads the music video, while Konshens himself features as co-directed of the true to life representation of the reality many like himself are currently facing.
Blurred lines, jagged transitions, and lucid filters, effectively convey the mind of an intoxicated individual. Shots capturing the sheer hopelessness that has currently taken afoot in Jamaica and other parts of the world is a strong reminder of not only the health crisis citizens are battling but also the economic and social challenges that develop along with it.
Konshens chooses his own forms of self-medication to help him weather the storm other entertainers are facing. While speaking at a press conference, he admitted to having a problem.
"Right now, I drink way too much and this song helped me to realize that, and now I'm taking steps to kick it," he said. "The current climate of the world is forcing you into a state where it's almost like you can't stay sober. I'm not encouraging it, I'm just acknowledging the reality. This is a stressful time, and people are searching for an escape."
Konshens further explained via a social media post that "Can't stay sober is on 26 official playlists."
The single was produced by Zum of Good Good Productions, with whom Konshens already has wonderful musical chemistry. Production credits for the impending album also include Rvssian, Jonny Blaze, Track Starr, and Silent Addy.
Share this: