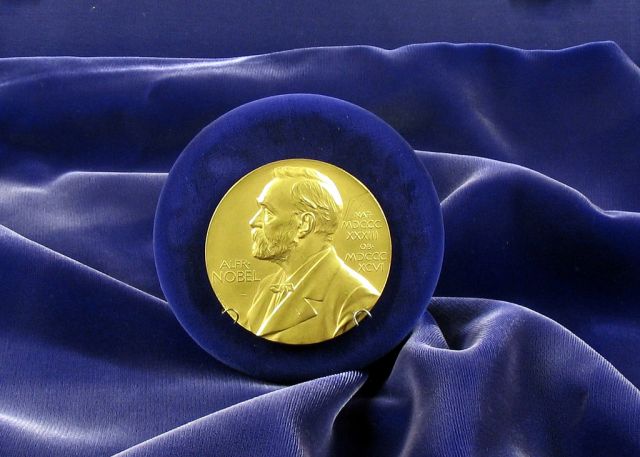 The Nobel Foundation has announced the dates for awarding Nobel medals and diplomas to the laureates of 2021, TASS reports. The ceremonies will be held in different countries in December.
In particular, on December 6 at the National Academy of Sciences in Washington, the Swedish Ambassador to the United States Karin Olofsdotter will present the award to the laureates in physics Shukuro Manabe, chemistry David Macmillan and economics Joshua Angrist. On the same day, at the residence of the Swedish Ambassador in London, the head of the Swedish diplomatic mission in Britain, Mikaela Kumlin Granit, will hand over a diploma and a medal to the laureate of literature Abdulrazak Gurne. At the same time in Rome at the University of Sapienza, the Ambassador of the Kingdom to Italy Jan Bjorklund will present the award to the laureate in physics Giorgio Parisi.
On December 7, in Berlin at the Max Planck Society for the Development of Science, a ceremony will be held in honor of the laureate in physics Klaus Hasselmann and in chemistry Benjamin Liszt. It will be attended by the Swedish Ambassador to Germany Per Thøresson. On December 8, at the Beckman Center of the US National Academy of Sciences in Irvine (California), Karin Olofsdotter will present diplomas and medals to the laureates in physiology and medicine David Julius and Ardem Pataputian, as well as to the laureates in economics David Card and Guido Imbens.
Earlier it was reported that on December 10, the Nobel Peace Prize ceremony will be held at the Oslo City Hall. The 2021 Peace Prize laureates and the editor-in-chief of the Russian Novaya Gazeta are expected to participate. Dmitry Muratov and Filipino journalist Maria Ressa, as well as last year's winner & ndash; World Food Program represented by its executive director David Beasley. The winners of the award will traditionally read the Nobel Lectures.
On December 10, in Stockholm, the Nobel Foundation will honor this year's laureates at a ceremony at the city hall. Speeches are planned for the chairman of the Karl-Henrik Heldin Foundation and the heads of the Nobel Committees. King Carl XVI Gustaf of Sweden, Queen Silvia, Crown Princess Victoria and her husband Prince Daniel have been invited.
In October, it was reported that the Nobel Peace Prize laureates, Muratov and Ressa, would be able to attend the ceremony. This was announced by the Norwegian Nobel Committee.
It also became known that Muratov promised to spend all the money on charity.