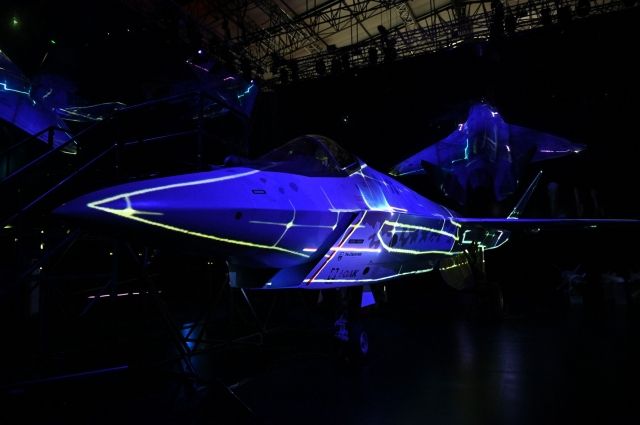 The head of the & nbsp; United Aircraft Corporation (UAC) & nbsp; Yuri Slyusar said that the serial production of the Russian fifth generation Checkmate fighter will start in 2026. This was reported by RIA Novosti.
According to Slyusar, the simultaneous creation of several prototypes of the fighter has already begun in Komsomolsk-on-Amur. He added that the first flight of the single-engine Checkmate is scheduled for 2023.
Sukhoi's designer. (part of UAC Rostec) Mikhail & nbsp; Nikitushkin & nbsp; stressed that Checkmate will receive a modified Product 117 engine (AL-41F1).
" The engine is an existing 117 engine modified for a single-engine aircraft in terms of reliability, '' he explained.
The Checkmate single-engine fighter was presented at the air show MAKS-2021. The aircraft includes all the latest developments. These include an open build architecture for the customer, as well as artificial intelligence and stealth technologies. It has an in-fuselage compartment for air-to-air weapons and air-to-surface. At the same time, Checkmate is capable of hitting up to six targets, and its combat radius will be 3 thousand km. The aircraft speed is Mach 1.8. It is assumed that a two-seat and unmanned version of the aircraft will be created.
Earlier, the head of the Ministry of Industry and Trade of the Russian Federation Denis Manturov said that the Russian Federation is counting on the Middle East market, for the first time & nbsp; presenting abroad & nbsp; a new Checkmate fighter.