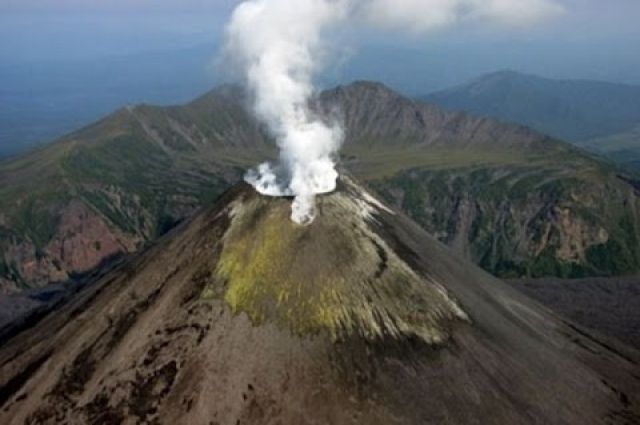 The Karymsky volcano has become active in Kamchatka, throwing an ash column to a height of up to 10 km, according to the branch of the Unified Geophysical Service of the Russian Academy of Sciences in the region.
According to the service, the 5 by 7 km moves northwest of the volcano.
The Karymsky volcano with a height of 1469 meters is one of the most active on the Kamchatka Peninsula. It is located 115 kilometers from Petropavlovsk-Kamchatsky.
< p>On April 20, the Karymsky volcano threw out two ash columns to a height of up to eight kilometers, spreading an ash plume to the southwest of the volcano.
Also this month, the Shiveluch volcano in Kamchatka threw ash to a height of up to 4 km , the ash plume spread 15 km to the southeast.